Door Equipment Options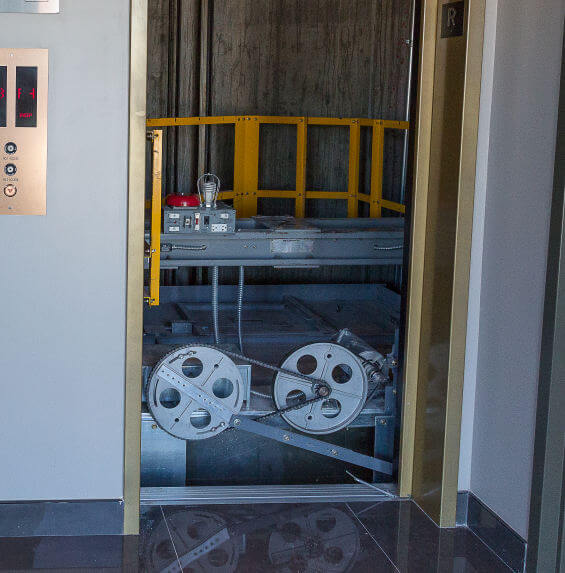 Dependable, Reliable Elevator Door Equipment
All BTS elevator packages include GAL Manufacturing door equipment. GAL creates cutting-edge elevator door equipment and is a significant provider of door operators to the elevator industry. GAL operators are renowned for their reliability and solid construction. The car door operator we use in our elevator packages is typically a MOVFR operator with clutch and linkages, car door header track, and hangers rollers. Our top-of-car operator control box is equipped with pre-set adjustment parameters, so it's easy to make simple adjustments with the service tool.
Designed for Success
Our entrance headers, doors, car doors, and car headers are all engineered and drilled to accept the best door equipment in the industry. We provide car door hangers, clutches, hatch door hangers, interlocks, closers and light curtains as well as miscellaneous items such as switches, contacts and fault monitors.
Available for All Door Opening Sizes
We provide elevator door equipment for all typical opening sizes. Please be sure to specify door opening heights that differ from the standard 7'-0" (84") opening height. Standard sizes included in base elevator package are 36" x 84" and 42" x 84". A slight price increase applies in the case of a larger-than-standard opening.
Questions? Submit Your Drawings
We want to meet you and learn how we can become your comprehensive, non-proprietary elevator package manufacturing company. To receive a swift materials estimate for the single or multiple elevator devices you need, please email us the following documents: specifications, architectural or structural drawings, and elevator profiles.
Contact Us